Depend on Beach Wire and Cable!
In an effort to better serve you, Beach Wire and Cable has incorporated a number of value added Processing Services.  Beach Wire and Cable not only provides our customers with what is required by the Wire and Cable Industry, but also feels the need to provide our customers with quality products and a knowledgeable service team.  Below is a brief description of some processing services Beach Wire and Cable delivers daily.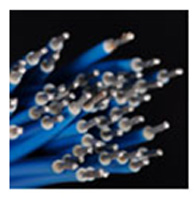 Cut & Strip
Beach Wire and Cable offers Cut & Strip processing services.  Beach Wire and Cable recognizes the need for Cut & Strip processing services to aid you in your manufacturing process, and we are here to serve you.  Beach Wire and Cable has the ability to cut wire to its proper length, strip insulation back on either one or both ends, and properly bag your cut & strip orders by category.  We ensure that your installation process is done on time and with ease. Tinning is also available with all Cut & Strip services.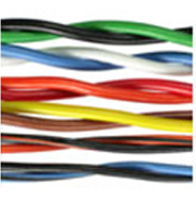 Twisting
Twisting or grouping single or multi-conductor cables into various arrangements can dramatically reduce installation time and make your job easier.   If you would like to cut processing time or need a paired wire to help in the manufacturing process, then twisting is for you.  Beach Wire and Cable has excellent lead times for all your custom twisting needs, with twisting capabilities ranging in gauge sizes from 40AWG through 8AWG.  With Beach Wire and Cable, you can choose from any size, color combination, twist per foot, and type of material.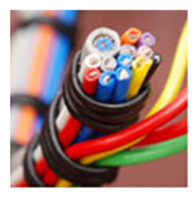 Bundling
Would you like to eliminate the time and money it costs to tag or ring out multiple conductors?  Beach Wire and Cable can help reduce labor costs when pulling and terminating multiple conductors during installation.  We can bundle any of our cable products from fire alarm, power, control, building, data, fiber optic, to coaxial cables. Beach Wire and Cable can provide you with substantial labor savings for your existing or future applications.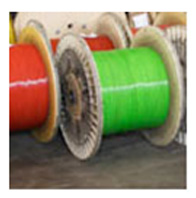 Cutting and Re-Spooling
If your solution requires a special reel, spool, put-up length or size; let us know and we can create the proper packaging service for you.  We have the capability to cut or re-spool your wire and cable requirements onto wood or plastic reels and spools.